Delivering safety and comfort with…
Iso-Tek® Room Pressure Monitors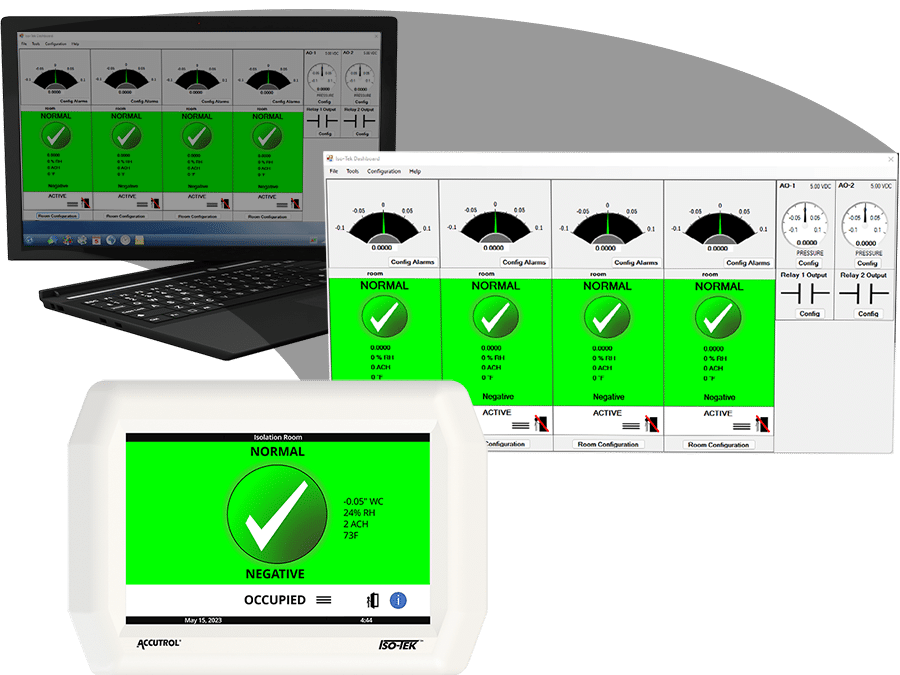 Precise, Accurate and Stable Measurement
The Accutrol Iso-Tek Room Pressure Monitors provide advanced technology and user simplicity for applications in healthcare and laboratories.
Iso-Tek® Room Pressure Monitors
The Accutrol Iso-Tek provides the latest in technology in room pressure monitors. It is designed for precise, accurate room pressure monitoring in isolation rooms, operating rooms and other hospital applications as well as in laboratories and support spaces. The design of the Iso-Tek incorporates an industry-leading High Pneumatic Impedance Sensor (HPIS™), a 7″ color touchscreen and our Insight software with graphical user interface.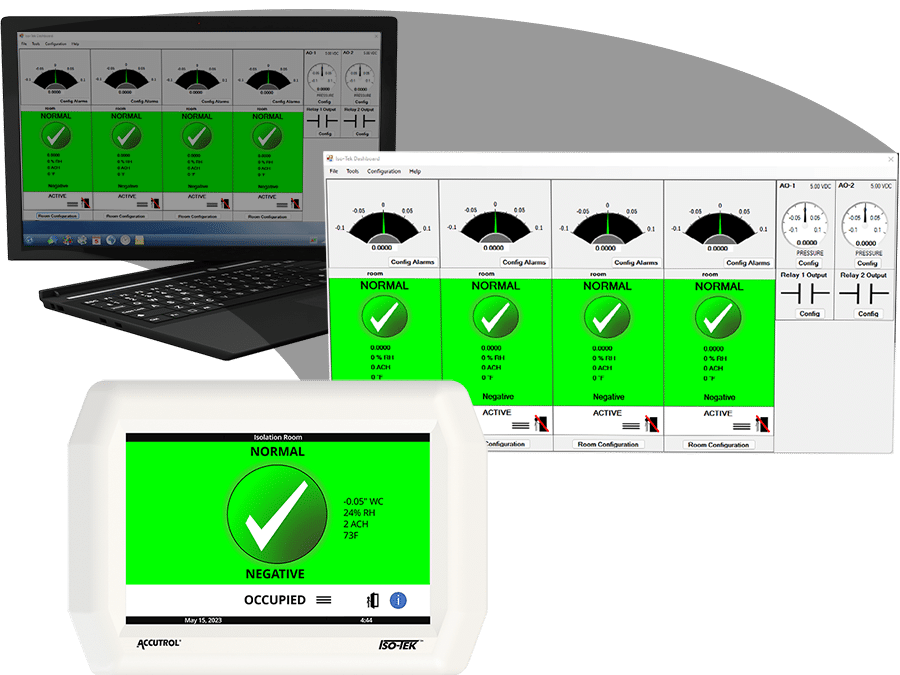 Precise, accurate and stable measurement
Advanced HPIS™ sensor technology
7-inch color touchscreen
Monitor up to 4 rooms on same display
Intuitive graphical user interface
Bluetooth® configuration option
BACnet® MS/TP communications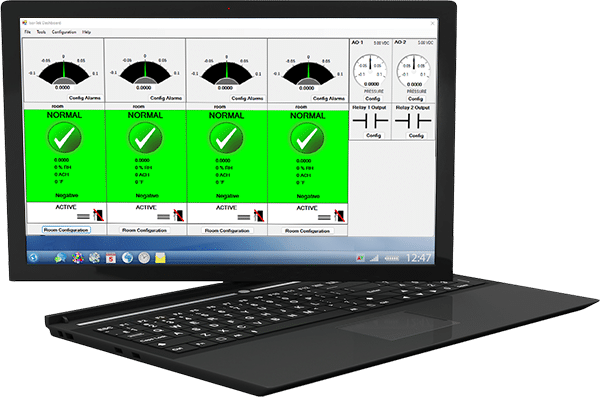 Insight Software with Intuitive Graphical User Interface
The Iso-Tek incorporates a simple and intuitive graphical user interface that enables the user to configure the monitor for their specific room and alarm requirements. Accutrol Insight software, provided free of charge, ensures that the owner is not required to contact the manufacturer of the system when changes are required in the field.